Kunst & Kultur
CULTURE AND ARTS
Kultur Rhein Neckar e. V.
Die Kooperation mit Kultur Rhein Neckar e. V. hat eine lange Tradition. Mit dem deutsch-russische Kulturaustauschprojekt QUATTROLOGE wurde der Verein gegründet und damit begann auch die Zusammenarbeit. Im Mittelpunkt steht die Vielfalt der Kulturen in unserer Gesellschaft, die von Migration geprägt ist / The cooperation with Kultur Rhein Neckar e. V. has a long tradition. With the German-Russian cultural exchange project QUATTROLOGE, the organization was founded and our cooperation began. The focus lays on the diversity of cultures in our society, which is characterized by migration.
MedienKompetenz Forum Südwest (MKFS)
Ein Anliegen der MKFS ist es, Menschen in ihrem Leben in der digitalen Online-Welt zu begleiten. Internet- und Medienkompetenz von Kindern und Jugendlichen, von Eltern und Pädagogen, aber auch lebenslanges Lernen mit der mobilen Kommunikation sind Begriffe zahlreicher Projekte / Focus of the LMK is to accompany people in their life in the digital online world. Learning how to handle internet and media but also lifelong learning of mobile communication are concepts of numerous projects for children, adolescents, parents and teachers.  mkfs.de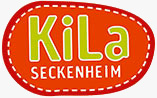 Seit Oktober 2009 ist der Kinderladen in Mannheim-Seckenheim beherbergt. Die Schwerpunkte des Vereins liegen in naturnahen Aktionen. Es gibt viele Aktionen im Freien und kreative Angebote / In October 2009 the Kindergarden was placed in Mannheim-Seckenheim. The focus of the  there is on activities related to nature. There are many outdoor activities and creative offers.
Illustationen
nicolagraf
2017-09-13T12:28:39+00:00

Wollen Sie Kontakt aufnehmen?
IF YOU LIKE MY WORK PLEASE FEEL FREE TO CONTACT ME FOR YOUR PROJECTS.